Custody Movie Review, Rating, Story, Cast and Crew
Rating:

Director:

Venkat Prabhu

Cast:

Naga Chaitanya, Krithi Shetty, Arvind Swamy

Banner:

Srinivasaa Silver Screen, Anji Industeries

Producer:

Srinivasaa Chitturi

Music:

Yuvan Shankar Raja, Ilaiyaraaja

Release Dt :

May, 12 2023
Story
Naga Chaitanya teamed up with Tamil director Venkat Prabhu (who directed Maanadu and Mankatha (Gambler)) for the film Custody, a biligual. Naga Chaitanya is very confident about the result. Let us take a look at the complete review and how far 'Custody' impressed audience.
Story: Shiva (Naga Chaitanya) is a sincere constable and will be in love with Revati (Kriti Shetty). When Shiva stops CM's convoy for Ambulance passage the real issues start for him and Revati at their workplaces. Raju (Arvind Swami) and George's (Sampath Raju) entry lands Shiva in a massive conspiracy.
Analysis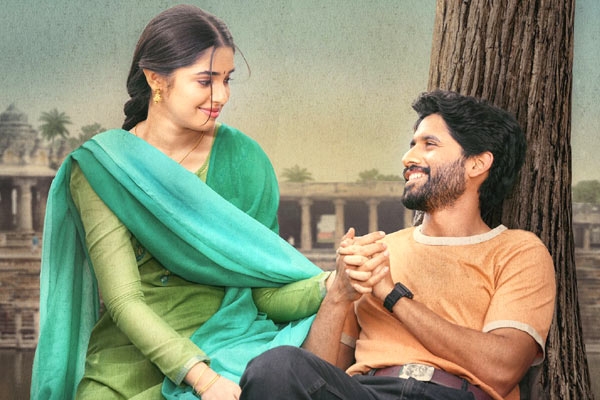 Custody story is set in the 90s background and there is nothing new in the story. The film is a love story with an added thriller concept and boring from the very beginning. The first half is completely stale and the interval block gives us hope for the second half.
But the Second half is filled with Shiva and Revati's story involving a criminal plot that should happen in next 24 hours. The gripping content of the story might have worked if there was an extraordinary screenplay. But now Custody looks stale and disappointing. Action blocks are lengthy and the film looks like a complete Tamil film rather than a bilingual one. The background score is noisy and the core plot of the film is predictable.
Performance
Naga Chaitanya is perfect as an honest constable and as a settled person who does not leave his balance even in tough situations. Krithi Shetty has a limited role and has done her part well. Arvind Swamy is crucial in the movie and never gets an appreciable scene. Priyamani appears in only two or three scenes and she is okay with her role. Vennela Kishore's wig and his comedy irritates big time. Sampath Raj and Goparaju Ramana are also okay in their roles. The movie has got a bigger cast and that is the only saviour for the movie.
Venkat Prabhu dint registers to get one good scene in the complete movie. Over all the thriller film lack of narration. As the film was set up in the 90s background, Illayaraja and Yuvan Shankar Raja were on board to compose the music. The background is impressive at times, but noisy and we never feel like the music is from Yuvan. To get a realistic touch for the film, the director's techniques or his idea of showing it in a 90s background has made the screen look visually poor.
Positives :
Cast
Production Values
Negatives :
Poor Narration
Lengthy Action episodes
Final Word
Naga Chaitanya fails big time with Custody which is a below average action fare with a completely boring second half.
Stills from this movie
Videos & Trailers