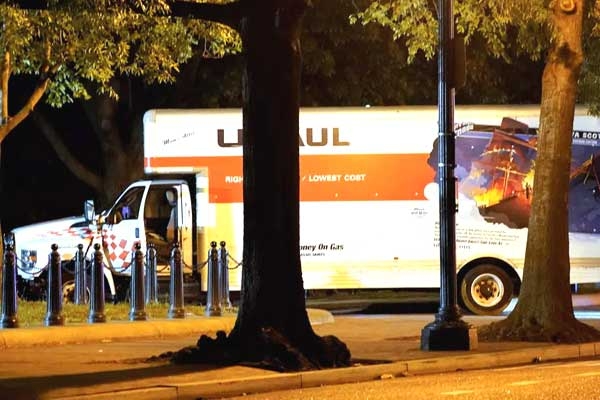 (Image source from: Economictimes.indiatimes.com)
A 19-year-old Indian-origin teen Sai Varshith Kandula deliberately crashed a U-Haul truck into the white house to get inside the White House seeking to harm the president of the USA Joe Biden. He flew from St.Louis on a one-way ticket and rented a U-haul truck. At around 10 PM on Monday, Sai Varshith crashed the security barriers on the north side of Lafayette Park. No one was injured in the incident.
White House has released an official statement. Joe Biden was at the white house when the incident took place. Sai Varshith wanted to harm President, vice president or any family members related, Police reported. Sai Varshith was charged with reckless operation of a motor vehicle and trespassing into the white house and assault charges for carrying a dangerous weapon. The suspect was said to be a Nazi follower and he was also carrying the Nazi flag. Federal agents are investigating the probe.
Joe Biden was briefed about the incident and the president was relieved after knowing that no one were injured. Sai Varshith Kandula graduated from Marquette senior high school in Chesterfield Missouri in 2022. His fellow mates were surprised by Varshith's acts as they always thought he was a cool and chill person.